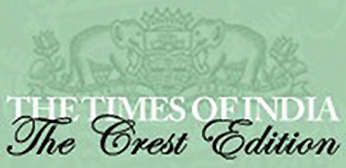 Coronation Durbar
Durbar Dolly
Geeta Doctor | April 14, 2012
| | |
| --- | --- |
| | It's now just over a hundred years since the last Durbar was held at Delhi. It took place in 1911 to be exact, when King George V and Queen Mary sailed to India to take part in the pageant of Eastern glory and be crowned King Emperor at the ramparts of the Red Fort at Delhi. It was dubbed the Coronation Durbar. Not only was there an unparalleled assembly of Indian Princes in all their gorgeously jeweled and turbaned glory, emeralds, diamonds, pearls on display, watched by their beady-eyed keepers, the British Residents, but an adulatory populace lining the streets to cheer the greatest show on earth, brought to them courtesy of the Empire. |
The black and white photographs and diary entries made by Lilah Wingfield, an Irish beauty, who was one of the privileged guests is brought to sparkling life by her grand-daughter Jessica Douglas-Home. The reader is allowed to imagine that the dust has still not settled since the last horse of the Hussars left the dusty parade ground or that the sounds of "Long Live the Emperor!" might be echoing off the ramparts of old Delhi. That is to say it caters to those who love nothing better than a good old wallow in Empire nostalgia.
Douglas-Home is keen to underline the republican tenor of mind and heart that Lilah brought to her gaze. Though from the images that the reader gleans of Lilah's early life in the splendour of her father's vast Irish estate of Powerscourt Castle near Dublin, a stately pile if ever there was one, we can only reflect that this was what made her so adept at chatting up the various Maharajas and later the Begum of Bhopal and being able to accept their hospitality as a guest. She was clearly one of them.
Her impeccable lineage and obvious beauty make Lilah's Indian odyssey full of interesting encounters. Quite apart from trekking up the Khyber Pass, she even manages to bump into Annie Besant on her return journey, the young and future messiah, J Krishnamurti, in tow with his brother Nithya. Though Douglas-Home is percipient enough to underline that it's just a 'glimpse' of Empire, the cover photograph says it all. It's the quintessential colonial gaze. A tall woman with an imperial stance, veiled, hatted, booted and gowned towers over a passive spindly-legged native, his horse at the ready waiting for the memsahib. The Empire rides again and again.

________________________________________________________________________________

In Tent City
DENIS JUDD
23 March 2012
The origins of this book are remarkable, even romantic. Jessica Douglas-Home had been in possession of the photograph albums of her grandmother, Lilah Wingfield, for some time when a stranger kindly sent her a copy of Lilah's diary, discovered in a second-hand bookshop in Norfolk. The result is this fascinating book, part biography, part intense study of India and the British Raj in 1911, the year of the new King-Emperor George V's Durbar.
Lilah Wingfield was not exactly your average Edwardian posh lady. Although her mother was the daughter of the Earl of Leicester, her father was Irish, the 7th Viscount Powerscourt, and Lilah was often allowed to run wild as a child through the grounds of the Palladian Powerscourt Castle at the foot of the Wicklow Hills. Neglected by her parents, she was kept warm in frosty bedrooms at night by a flannel petticoat which her nanny laid over the children's feet. Yet "we were amazingly happy - playing invented games, wrapped in our own world, in corridors and attics or among the trees in the woods round the house".
Her father's premature death from pneumonia in 1904 meant that Lilah was brought to live in London and expected to fit into "polite society". Not caring much for this way of life, or for the potential suitors arranged by her domineering mother, at the age of twenty-three Lilah managed to engineer a trip to India, accompanied by a female friend and an apparently harmless elderly man, to see at first hand the gorgeous ceremonial of the Durbar.
In 1911 Lilah, according to the author, was "a beautiful young woman . . . . Nearly six foot tall, with deep-set brown eyes in a classically proportioned face, she had rich auburn hair, a full bosom and a tiny waist. Extrovert, imaginative and artistic, she was passionate in conversation and possessed a flow of vital energy by which in later years, even when she was in her nineties, our family was frequently overwhelmed". The impact of this demi-goddess on the complex, protocolridden structure of British India may only be half imagined. Certainly she did not lack for male attention - from British officers, a vaguely menacing French count, the odd maharaja or two, and, on the ship taking her home, from the Captain, from a pushy Australian fellow passenger and a persistent Purser. Resisting them all, she eventually returned to England and married a Conservative MP, Clive Morrison-Bell.
The great strength of the book, however, lies in the series of vivid pictures it paints of India at the height of the Raj, but only four years before Gandhi's return from South Africa and the beginning of the mass nationalist agitation against British rule. The Durbar itself was essentially an assertion of the power, real and symbolic, of the British King-Emperor over his Indian subjects but also, more subtly, a ceremony where the Indian princes, who ruled roughly a third of the subcontinent, could pay homage to their Emperor.
Lilah Wingfield's account of the event and its aftermath is full and revealing. To begin with she was lodged in the huge Tent City, covering twenty-five square miles and constructed to house not merely George V and Queen Mary but some 475 Indian princes, their retinues and nearly a quarter of a million other spectators and participants. Not that the campers were exactly deprived. Lilah's tent had a brick floor, could have accommodated a dozen people and included a proper bed, with a wardrobe and chest of drawers; there was an extension to serve as a dressing room, and a living area with chintz-covered armchairs and a writing desk. So huge was the encampment that a narrow gauge railway had been built to ferry the visitors between eighteen stations.
The climax of the Durbar was almost an anticlimax since George V, diminutive and not a confident rider, seemed so dwarfed by his surroundings that a rumour swept the crowd that somehow he had not yet arrived. Fortunately, the homage paid to him over an afternoon as a many miles-long procession of subjects wound past his throne dispelled these doubts. The Indian princes glittered with jewels and sought to outdo each other with the magnificence of their display. There were performing elephants, kites, mock battles and a tumbling circus of entertainers and showmen.
When it was all over and the great Tent City dismantled in a week, Lilah took off to see more of India. She was overwhelmed by the then untouristy Taj Mahal, the Khyber Pass, and the sites of the great 1857 Rebellion, and even managed to visit the surprisingly emancipated Begum of Bhopal, India's only female ruler.

Jessica Douglas-Home A GLIMPSE OF EMPIRE 131pp. Michael Russell. £17.95./ 978 0 85955 321 6
________________________________________________________________________________


Asia-Pacific Notebook
March 20, 2012
India's crown jewels
Mumbai's Taj hotel saw a more salubrious gathering last week: the launch of A Glimpse of Empire, Jessica Douglas-Home's charming story of her grandmother's trip to the Delhi Durbar of 1911 – an epic display of imperial pomp where hundreds of Indian princes gathered to celebrate the coronation of Britain's "King Emperor", George V.
The Taj event was on a somewhat smaller scale, although royalty of a more contemporary variety were in evidence, in the form of industrialist Ratan Tata. Ms Douglas-Home is also no stranger to high society: her husband was the nephew of Britain's prime minister, Alec Douglas-Home.
Her book includes many tales of the dazzling wealth shown off by India's princely rulers, although none is quite so extraordinary as one concerning the Maharaja of Patiala, a Durbar attendee famed both for his jewellery collection and his annual custom of appearing naked in front of his subjects.
The book primly recounts how the young maharaja was known to practise for this moment by "walking nude along the marbled halls of his palace in his own impressive state of priapism, the more startling, on a good day, for being proudly sustained even when his member was festooned with ropes of the renowned Patiala pearls". It is a performance from which the King Emperor was thankfully protected.
An extract from:
Anil Ambani and Sons: Volume Two
By James Crabtree in Mumbai

For full text see:
Anil Ambani and Sons: Volume Two
________________________________________________________________________________

"....... give the book to someone you love this Christmas .... apart from being charming, exquisitely but unshowily written, beautifully observed and handsomely illustrated with period photographs and etchings - it magically transports you to a much better world. That world is the last days of the Raj and specifically, the 1911 Royal Durbar in which the new King George V travelled to Delhi to be proclaimed Emperor of India."
James Delingpole - The Spectator 10 December 2011
For full text see:
Will Britain ever recover its imperial mojo?
________________________________________________________________________________

This book is a classic, and if, given the prevailing Downtonmania, the British public doesn't make it a best-seller, it will have deprived itself of a great treat...... she never returned to India, but we can through this enchanting book.
Clive Aslet - Country Life 7 December 2011
For full text see:
Book review: A Glimpse of Empire
______________________________________________________________________________

THE ARISTOCRATIC BEAUTY WHO WAS ALL THE RAJ
The British Empire reached its apogee in the years just before World War I and nowhere was its power and opulence more apparent than in the Delhi Durbar of 1911, when the new King George V was proclaimed Emperor before his Indian subjects. For the fortnight-long celebration, an immense Tent City was erected over an area of 25 square miles to house not only the King and Queen, but a quarter-of-a-million spectators, including nearly 500 Indian maharajas and princes.
One onlooker was a six-foot tall, Anglo-Irish aristocratic beauty, Lilah Wingfield, just 23 and, freed from the shackles of her suffocatingly conventional mother, on the trip of a lifetime to the subcontinent.
The current craze of 'glamping', or luxury camping, looks positively primitive beside the Raj in its pomp. Lilah's personal tent could easily have slept ten. It had a proper bed, a wardrobe and chest of drawers in a separate alcove, an add-on dressing room at the back, a brick floor and a living area containing two chintz-covered armchairs and a writing desk complete with electric lamp. The organisers had left nothing to chance; 90,000 rats had been put down before the opening of the camp. A narrow-gauge railway with 18 stations made it easy to travel around it.
Although the parade for the King's arrival was spectacular - the maharajas' procession alone was five miles long and included 6,000 men and 200 camels - it was not entirely successful. The King, a nervous rider, had been allocated a small horse and, riding alone, went so unnoticed among the extravaganza around him that there was a rumour he hadn't come and had sent the Queen on her own instead. This was soon scotched by his audience for the people. It took all afternoon for half-a-million subjects to pass before the King and Queen on their specially-built balcony. The maharajas tried to outdo one another in their finery, as they paraded past awash with priceless jewellery. They brought performing elephants, a circus, kites, thousands of retainers and a Chinese fort built for a mock battle. When the celebrations ended, with typically British efficiency, the entire canvas metropolis was disassembled in a week, and Lilah went travelling across India.
Heavily guarded, she visited the bandit-infested Khyber Pass on the Afghan border. She enjoyed private conversations with the reclusive Begum of Bhopal, India's only female ruler, who was remarkably progressive. She was overwhelmed by the then untouristy Taj Mahal, and was entertained extravagantly by various potentates, all the while fighting off the attentions of various British officers, an elderly but pushy French count, and a strikingly handsome young Indian Captain - every one of them seeking an advantageous match; she resisted them all, marrying instead on her return home a Conservative MP.
Using Lilah's diary, which was discovered in a Norfolk second-hand bookshop a dozen years ago, her grand-daughter Jessica Douglas-Home brilliantly recreates this exotic adventure. Lavishly illustrated with Lilah's photographs, this delightful account provides a fascinating snapshot of a British Empire that was about to vanish forever.
John Harding - Friday 25 November 2011
See Daily Mail online:
The aristocratic beauty who was all the Raj
____________________________________________________________________________

To Heywood Hill in Curzon Street for the launch of Jessica Douglas Home's A Glimpse of Empire.
The Delhi Durbar of 1911, when George V was proclaimed Emperor of India, has been largely forgotten. Contemporary political correctness has rendered their imperial past an inconvenient memory for the British; cultural expediency has provoked a collective amnesia in India. Yet, 100 years ago, the glittering ceremonies marking the Durbar, showcased the Raj at its apogee.
A young Anglo-Irish aristocrat, Lilah Wingfield, set off for India to attend the Durbar, "to escape and find herself". In A Glimpse of Empire, Jessica, Lilah's granddaughter, recounts her voyage of discovery as she finds what she "fell in love with there was not so much Britain in India as India itself". The conventions of the age would normally have restricted her meetings to British officialdom, but Lilah slipped the reins, writing in her diary, upon which the book is based, that "The hospitality the Indians lavish on their guests makes one feel ashamed ... many of those contemptuously termed 'natives' are far finer truer gentlemen than many an Englishman". Only twenty-four, Lilah was possessed of a remarkable sensibility. Visiting the Taj Mahal, "more wonderful than can be imagined", she "wonders whether [Mumtaz Mahal] loved her Emperor as he must have worshipped her [or] whether she was stifled by all the magnificence with which he surrounded her".
Jessica fleshes out Lilah's diary with a fund of gloriously amusing, ironic background anecdotes. The Gaekwar of Baroda was at "first regarded by the Raj as an exemplary prince. The honeymoon ... did not last long ... he was not sufficiently subservient"; the Nizam of Hyderabad "had died of alcoholic poisoning ... addicted to ... 'the sloth of the seraglio'". A Glimpse of Empire will be released in Delhi at the end of this month. Borrow, steal or better still, buy a copy of this excellent book.
Lakshman Menon, The Sunday Guardian(India)/India on Sunday (UK) - Sunday 20 November 2011
______________________________________________________________________________